Portable maple basketball floor court systems

The most innovative portable maple basketball floor court floor system available. Performance, portability and aesthetics join together perfectly in a portable hardwood sports floor designed for easy, sure-fit set-up — and great playability. With design innovations, premium materials and manufacturing excellence, a portable floor system that's a real game-changer. Our Portable Floor System features a stunningly beautiful surface deck of MFMA grade-marked northern hard maple sections. Each panel is fabricated to exacting specifications for fit and appearance. Beauty below the surface. The subfloor system is supported by premium laminated veneer lumber and The subfloor has the superior strength and stability of Exposure1 rated hardwood 4-ply, 15/32" (12mm) plywood, a far superior platform to OSB or underlayment board. Concealed steel assembly brackets, laser-cut and precision-formed, along with four-sided integral tongue-and-groove system ensure exact panel alignment. Specially engineered tapered steel assembly pins secure panels together and are easy to install and remove. Our Portable maple basketball floor system delivers unmatched playabilty, uniformity, shock absorption, and design integrity. The Portable Floor System feature design innovations, premium materials, and manufacturing technology for strength and durability. The unmatched quality and design features of a portable floor system with durability, ease of assembly, and athletic performance.  25/32" x 2-1/4" or 2-1/4"  Maple  MFMA grade marked and stamped. Four sided integral milled composite tongue and groove system for surface uniformity and alignment. Concealed steel assembly brackets are precision formed for accurate assembly, and panel alignment. Tapered steel assembly pins secure the panels together, are quick and easy to install and remove. All NitroPanels are precision fabricated and machined for ease of assembly and maximizing the floors aesthetic appearance. It delivers unmatched playability, uniformity, shock absorption, and design integrity for ease of assembly with durability. Our Floor System, designed to exceed the evolving expectations of today's athletes, and built to meet the needs of facility managers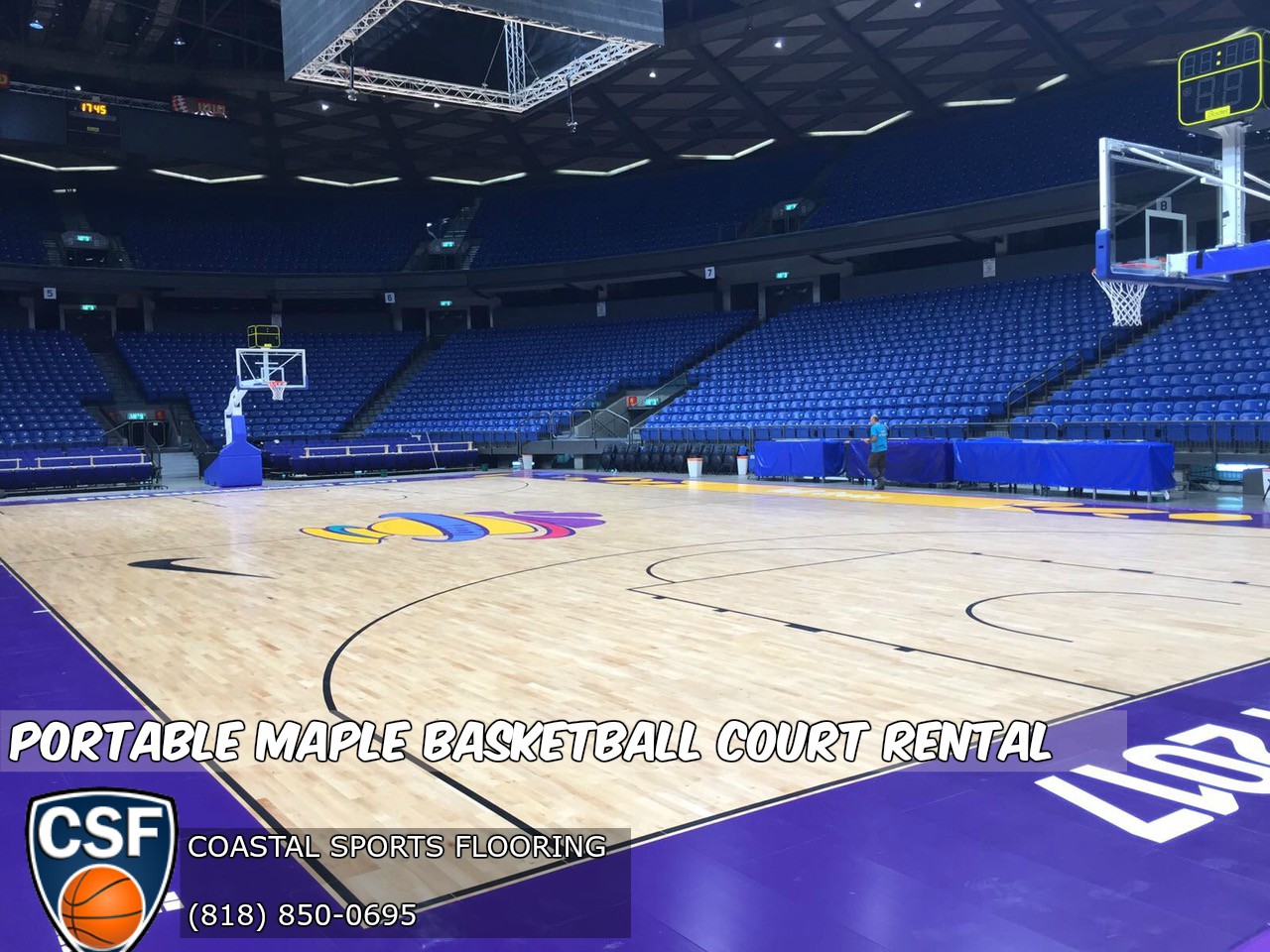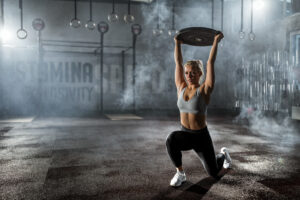 A home gym is a great way to stay motivated to exercise. If you're lucky enough to have the extra space in your house to assemble one, you need to consider what type of home gym flooring you want to use. Since a gym floor needs to withstand heavy impact, your typical home flooring choices might not be the best idea. However, once you decide on the right flooring (hint: it's rubber), the installation is a project you can complete yourself.
Read More »