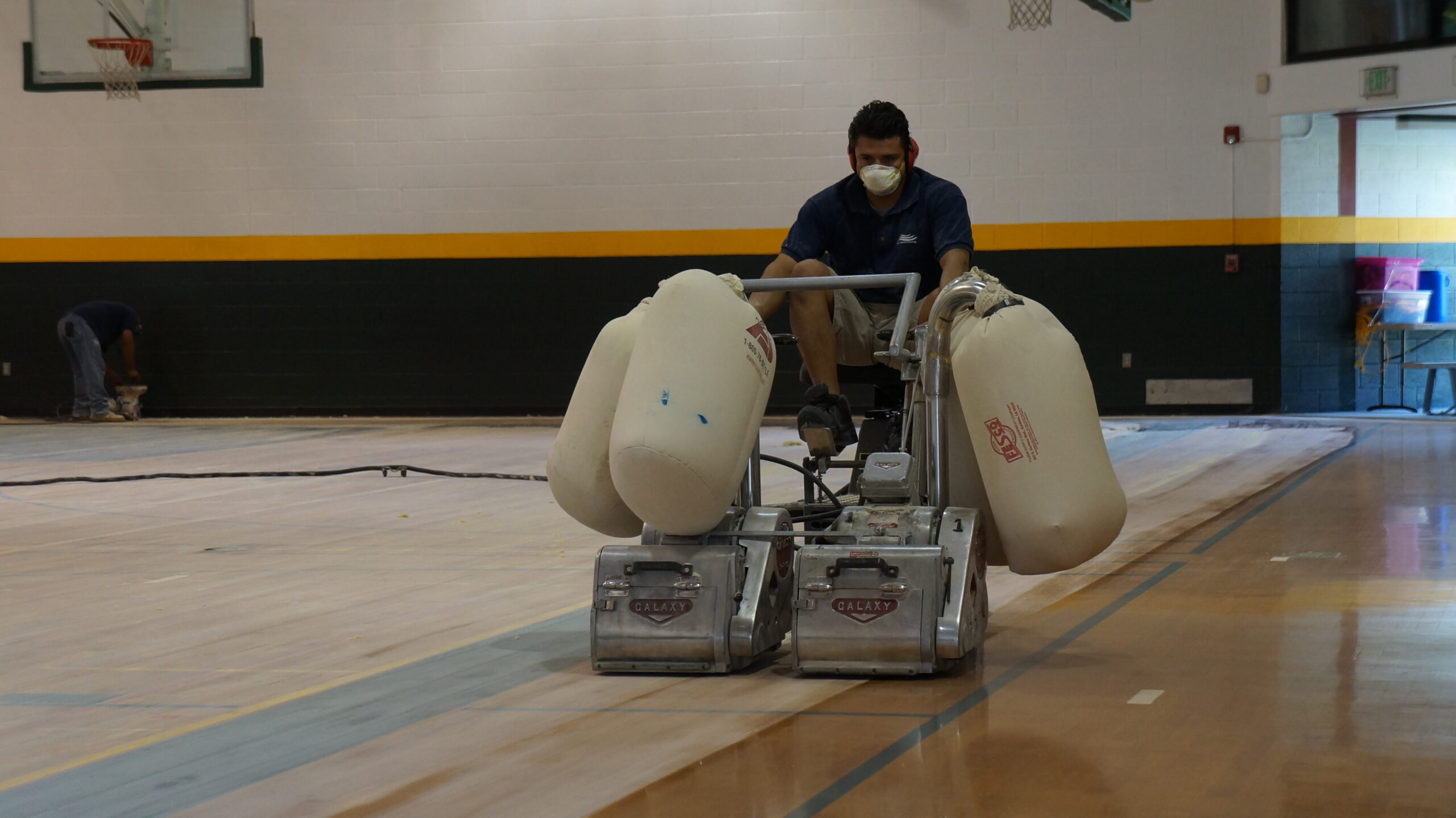 Our team of employees are experts in Gym Floor Resurfacing. We have certified technicians that are true craftsman. We create beautiful works of art. To do this, we work closely with Owners, Architects, Designers, General contractors, and clients at every stage of the process.
Gymnasium Floor Refinishing is very important as it keeps the floor updated and then reduces the chances of floor getting damaged. The process of refinishing the floors needs to be done by a step by step approach. The whole process is divided into 11 steps and all these steps are dependent on each other in many ways.


Size : 36,121 sq. ft.
Location : Oakland, CA
Creative Director : Anozu Joe
Project start : 2015 June
Project finish : 2016 January
Value : $1.40m.
Through this experience Coastal Sports Flooring  has acquired a high level of expertise in the design and realisation of high-profile projects, always reducing the complexity of any project to simple design.
A dedication to functionality and a love of layering different materials, textures and styles, that enable our clients to develop personal and long-lasting relationships.
Phone: (818)850-0695
E-mail: sales@coastalsportsfloors.com
Address: 4924 Balboa Blvd. Suite 461. Encino, CA 91316
Opening hours:
Monday — Saturday 8:00 – 5:00